I WAS THINKING…
how relieved I am because it's over. The other day I finally decided to go for it. I was at the DMV office at seven AM to wait in the already long line to renew my license and get the new ID. I was impressed how most were very patient…just waiting.  I was one of the few who dragged along a chair. Then there was the BIG SURPRISE. I was scheduled to take the written test, but because of the Corona Virus they weren't giving the test. Yea, I didn't have to take the test. Actually, I was a little bit disappointed. I had spent hours studying and reviewing the practice tests. I probably knew all the answers.  Of course, I can say that since I didn't have to prove it, at least for another four years. Maybe then it won't take me four and half hours at the DMV office staying six feet apart wearing a mask.
KEEP A HAPPY FACE
Don't worry if you make a mistake, learn from it.
Tell the people you love, that you do.
YOU KNOW YOU'RE GETTING OLD WHEN…
you forget names, but it's okay because others forget who you are.
your favorite happy hour is taking a nap.
IDEAS FOR REMOVING STAINS
(Taken from Easy Does It)
To pick up gravy stains cover as soon as possible with cornstarch, salt or talcum powder to absorb the grease.
Ring around the collar? Rub the stain with white chalk to absorb skin oil before laundering.
Always use a white cloth to remove fabric stains. A colored cloth may bleed causing additional stains.
ON THE LIGHTER SIDE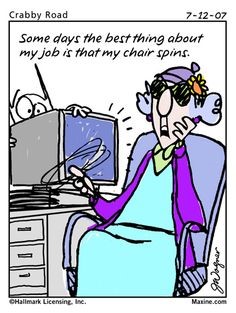 PUNCH LINES
No one can win who doesn't begin.
Anytime is a good time if you know what to do with it.
Information for this blog is taken from many sources.
Deem reliable at your own risk. 😃
Punch Lines are complimentary of Fr. John Hampsch, C.M.F.