A Variety of Self-Help Books for Readers of All Ages
Val-U Books in Thousand Oaks, CA was founded by Theresa Schultz in hopes of writing books that guide people in leading joyful and meaningful lives.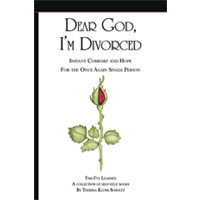 This book was written for people who are once again single because of divorce. However, a great portion of the book also touches the lives of those who find themselves alone after the death of their spouse.
"Dear God, I'm Divorced" was first published in 1997 by Theresa Schultz who went through a divorce a few years earlier.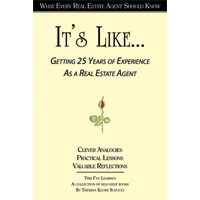 "It's Like…" is a treasure and a motivational book, which touches on practical solutions for handling both common and unexpected situations. These solutions are often not taught in training. In this book, a real estate agent shares her stories, so others can learn from her experiences.
Each story starts with a clever analogy and followed by a valuable lesson. A final reflection leaves readers with something to think about to enrich their lives.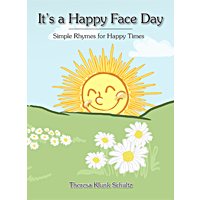 "It's a Happy Face Day"
A Grandparents Favorite
"It's a Happy Face Day—Simple Rhymes for Happy Times" captures the innocence of childhood in poetry and the wisdom of age in prose. Each catchy verse describes a 'Happy Face Day' from a child's point of view. Grandma's simple comments and questions validate the child's observations, gently expand knowledge and stimulate conversation. A thematic pen-and-ink drawing and a unique happy face for each chat charms one to turn the page. Each exchange is complete so the book may be read chat-by-chat, a few pages at a time or all at once.