I WAS THINKING…
When I noticed the clogging shoes, that blended in with my other shoes in my closet, how long it'd been since I reached for them. At one time, they were the most popular shoes on the shelf. I can blame my knees for interfering with my clog dancing days.
I couldn't resist digging out the dancing tapes and giving those shoes a workout. It reminded me of what they say about learning to ride a bicycle. Once you learn how, you never forget. (Well, maybe a little.)
I'm sure I'm going to remember the surge of energy I had that day. I have the scratch marks, from the taps on the shoes, on my beautiful wood floors to remind me.
KEEP A HAPPY FACE
Don't waste that good music, dance with yourself.
It's okay to cry in front of others.
YOU KNOW YOU'RE GETTING OLD WHEN…
Fewer things seem worth waiting in line for.
It seems like everything in the store is sleeveless.
LADDER SAFETY
(Taken from Haley's Hints)
For every 4 feet up, your ladder should be at least one foot away from wall.
Always keep your hips within the ladder rails.
Extend your ladder at least two rungs higher than the place you are working.
PUNCH LINES
If you aim for nothing in life, you'll probably hit it.
Itching for what you want isn't enough you've got to scratch for it.
ON THE BRIGHTER SIDE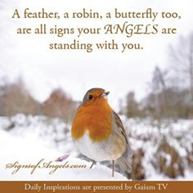 Information for this blog is taken from many sources.
Deem reliable at your own risk. 😃
Punch Lines are complimentary of Fr. John Hampsch, C.M.F.