I WAS THINKING…
how many times lately I hear 'this too will pass'.
It makes me realize how many of life challenges have already passed and we survived. I'm sure many of us know the devastating pain of losing loved ones. Or have gone through a heartbreaking divorce. Perhaps a move tore you away from cherish neighbors and friends. I know several who have been stricken with a disability. The list goes on. It's not easy, but somehow we adapt and life moves forward.
Let's not forget that beyond the heartaches there were many happy times. There's tranquility in those treasured memories. Now each day brings a new wonder. Its a personal choice how one will live their present moment. Why not embrace it with Faith, Hope and Love?
KEEP A HAPPY FACE
Need to calm down? Take a deep breath.
Get rid of what you don't need anymore.
YOU KNOW YOU ARE GETTING OLD WHEN…
You read the obituary first.
A dripping faucet will cause an urgent bathroom visit.
HELPFUL HINTS WITH BAKING SODA
Taken from Jerry Baker Living Well Book
If food spills on burner causing flames, toss it with baking soda to put it out.
Wet grout between ceramic tiles with a cloth or sponge, dip a toothbrush in baking soda and scrub the dirt away.
Sprinkle a teaspoon of baking soda into gloves and shake to coat the inner surface. This will make it easy for gloves to slide on and off.
To make your skin feel soft and smoother, add 1/2 cup baking soda to your bath water.
ON THE LIGHTER SIDE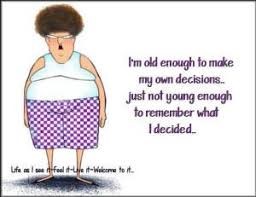 PUNCH LINES
Most people have two aims: To make money first and then to make it last.
To double your money, fold it in half and put it in your pocket.
Information for this blog is taken from many sources.
Deem reliable at your own risk. ?
Punch Lines are complimentary of Fr. John Hampsch, C.M.F.